Yoga Winter Wellness Festival 2019

Datum: Zondag 20 October
Tijd: 12.30-18.00
Prijzen: 

EARLY BIRD (tot 30 sept): dagpass €37,50 of dagpass incl lunch €46,00
Enkele workshop: €15,00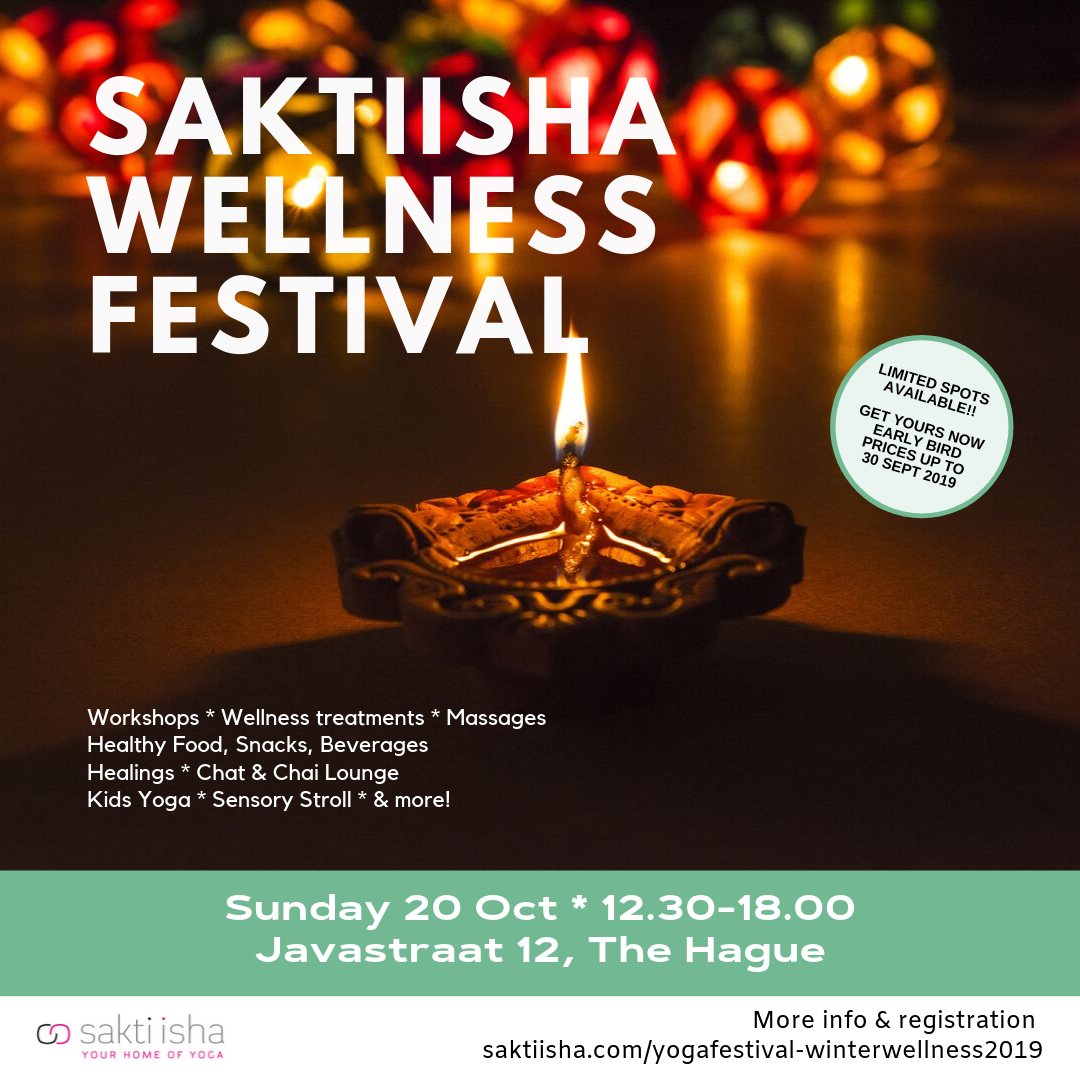 Dompel je onder in de helende en onstpannende energie van onze studio en laat je op deze dag verwennen met zachte (ontspannende) yogalessen, klankschalen bad, massages, healings, relexology walk, heerlijk eten & snacks en nog zoveel meer.

Gedurende deze dag kan je meedoen met diverse workshops die gegeven worden door onze ervaren docenten. Laat je masseren, onderga een healing of reading. Geniet van heerlijk, gezond eten, snacks en diverse warme drankjes.

In onze thee lounge kan je heerlijk even ontspannen met een kopje thee en gezellige kletsen met elkaar. Laat je in onze tuin prikkelen door de reflexology walk te doen. Met blote voetzolen over verschillende structuren en texturen.Ervaar wat het me je doet.


Even helemaal tot rust komen? In onze meditatie en stilte ruimte kan je lekker ontspannen liggen op een matje met een warme deken over je heen en laat je meevoeren door de geleide meditaties zoals een yoga nidra.
Geniet van een soepje, warme maaltijd, diverse snacks en warme drankjes. 
Na afloop hebben we een kadootje voor je! Wat? Dat is een verrassing :) Je mag namelijk in de grabbelton een mooie kadootje voor jezelf grabbelen. Dit kan o.a. zijn een tijdschrift, kado- of kortingsbon van een van onze partners, of een ander kadootje.