Yoga Retreat – Wellness Weekend 
Yoga Weekend Retreat |  25 - 27 October 2019
Team:
with Sanne Groeneboer
Opening by Savitri Sattoe
Meals by Felicia van der Does
Dates: 25 - 27 Oct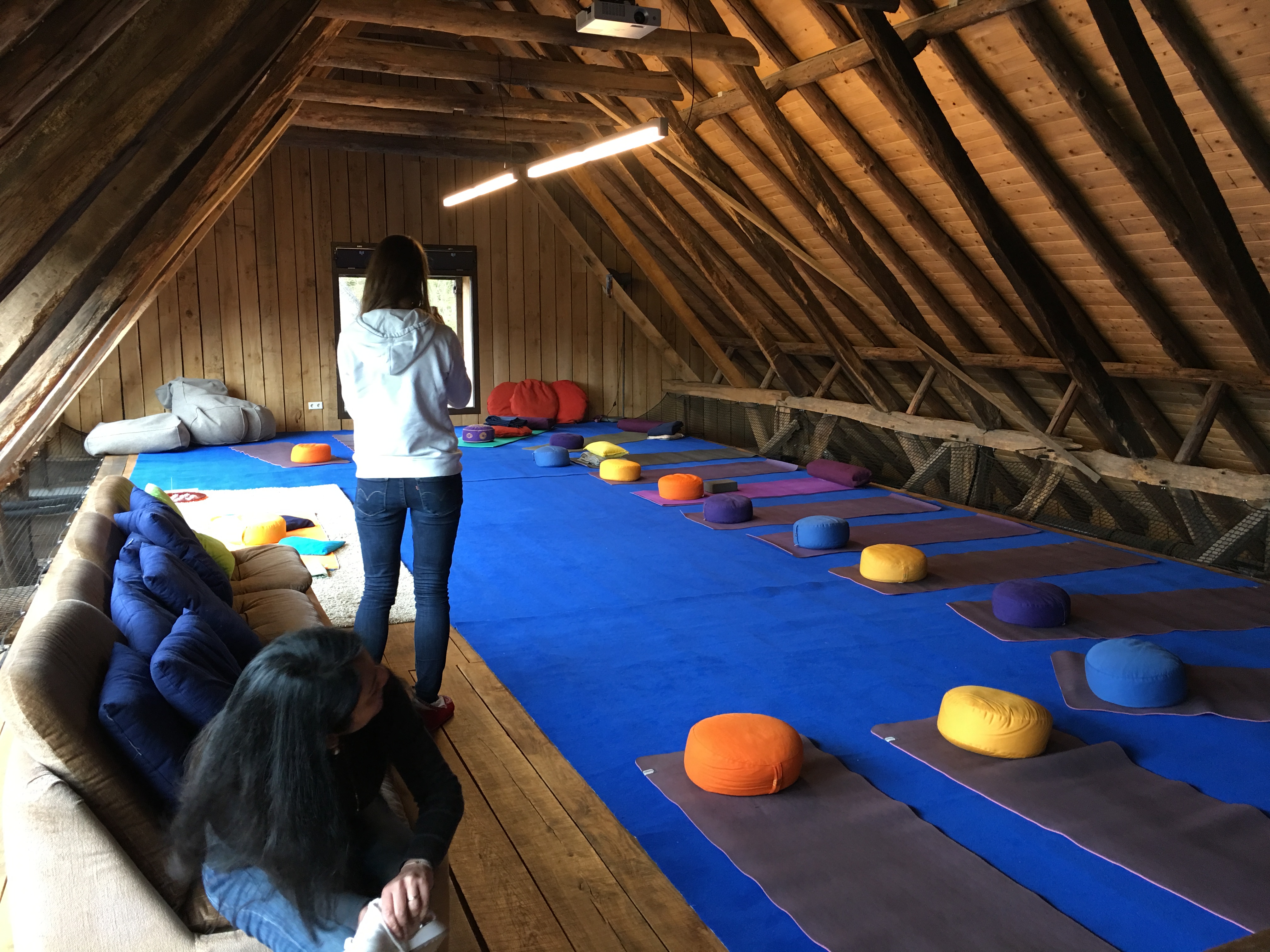 Enjoy a weekend of yoga, meditation, breathing, healthy food, nature walks  and relaxation.
For who?
Persons from 18 years and older can participate. 
This weekend is not suitable for people being medically treated for mental illnesses.
Participants should be able to participate in the yoga / meditation sessions and the walks.
Do you have this too?
You are not feeling well, you have a stressful period, for example at work. You get painful shoulders, abdominal pain or headaches. You become dissatisfied with yourself or how you live. Your to-do list is only growing and you are tired regularly. You smile less often. In short, you are no longer centred in your power.
Wouldn't it be super to?
To turn this around in one weekend? A weekend of optimal vital life, taking good care of yourself, time for yourself, getting inspired and then getting clear how we can turn this inspiration into the best and most feasible step to shine more? That is what we will do during the yoga weekend. When you charge, the life energy emerges. You get back on track to the meaning and motivation from within. You become active and happy. You are going to take steps again on the path you want to walk. You are going to shine again.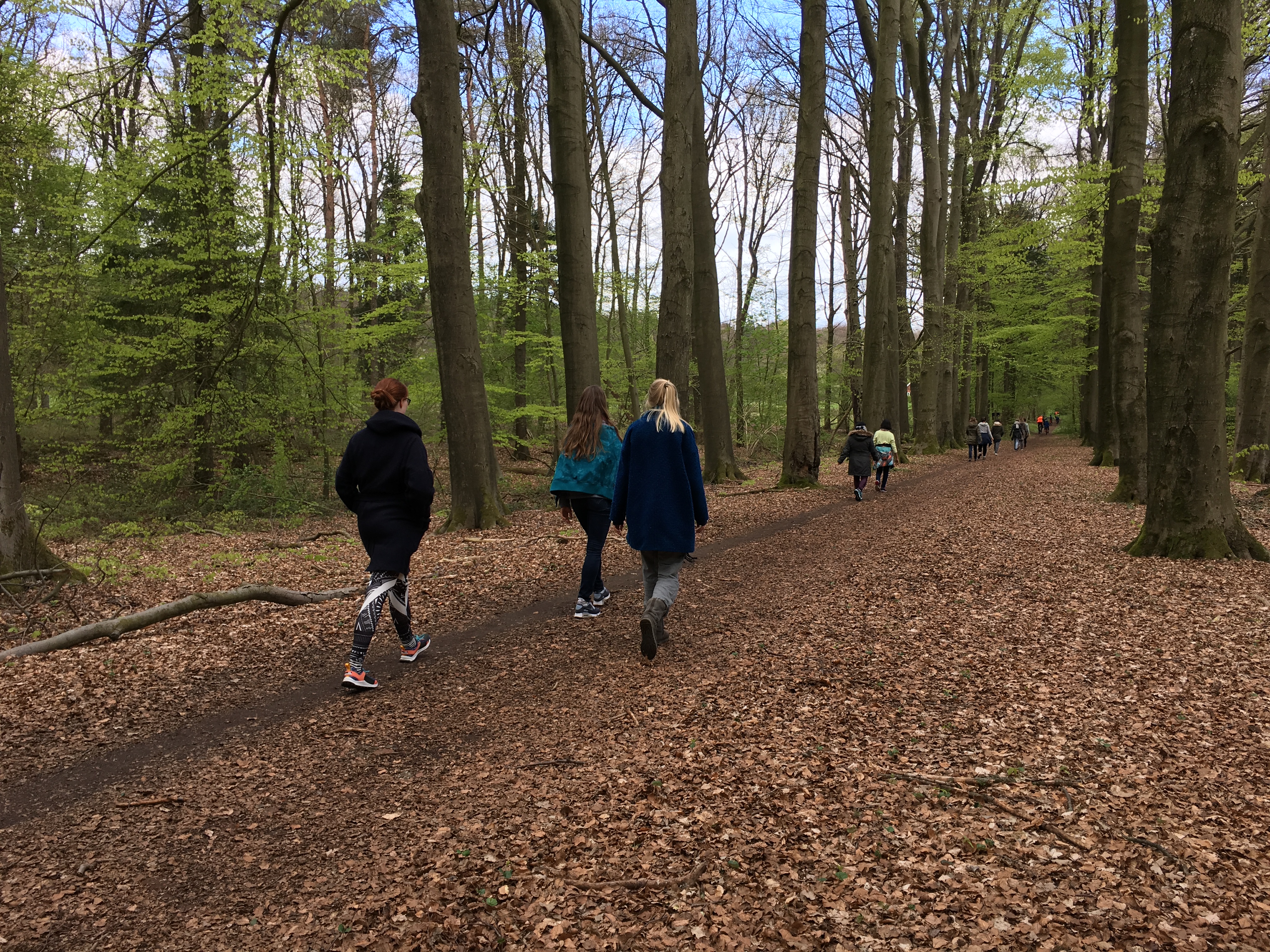 Indication of the program:
08.30-9.30: Morning yoga, pranayama, meditation
09.30-10.30: Breakfast

>> Time for yourself

12.00/13.00: Lunch
>> Time for yourself or Afternoon walk / nature walk

17.00 - 18.15: Afternoon Yoga, pranayama, meditation
18.30: Dinner 
20:00 - 21.30 : Yoga practice / Meditation
>> Time for yourself
ALL inclusief
– From our private cook you will be served healthy and delicious meals. Breakfast, Lunch and Dinner will be taken care of.  All meals are VEGAN
– Daily yoga/meditations, relaxation.
– Bedsheets
– Towels
– Touristaxes
– Wifi
– Daily morning, afternoon and evening yoga and meditation practice
– Walks in the nature
Organisation
We will create a respectfull and compassionate environment.
The location
On this historically beautiful spot is a typical Twents farm (Jan Jans early 1900) that has been completely transformed into a group accommodation for up to 20 people. The Primeval Farm has become a hip place where you can return to the essence of 'being' to completely be yourself. All the frills have been omitted, but it is entirely of this modern time. It is fully equipped for "being together". Eating together and talking together around the fire. The Oerboerderij has a very nice living room with fireplace to relax. The yoga room in the authentic attic is fully equipped. Beautiful bedrooms to retreat. Together we can go back to the essence!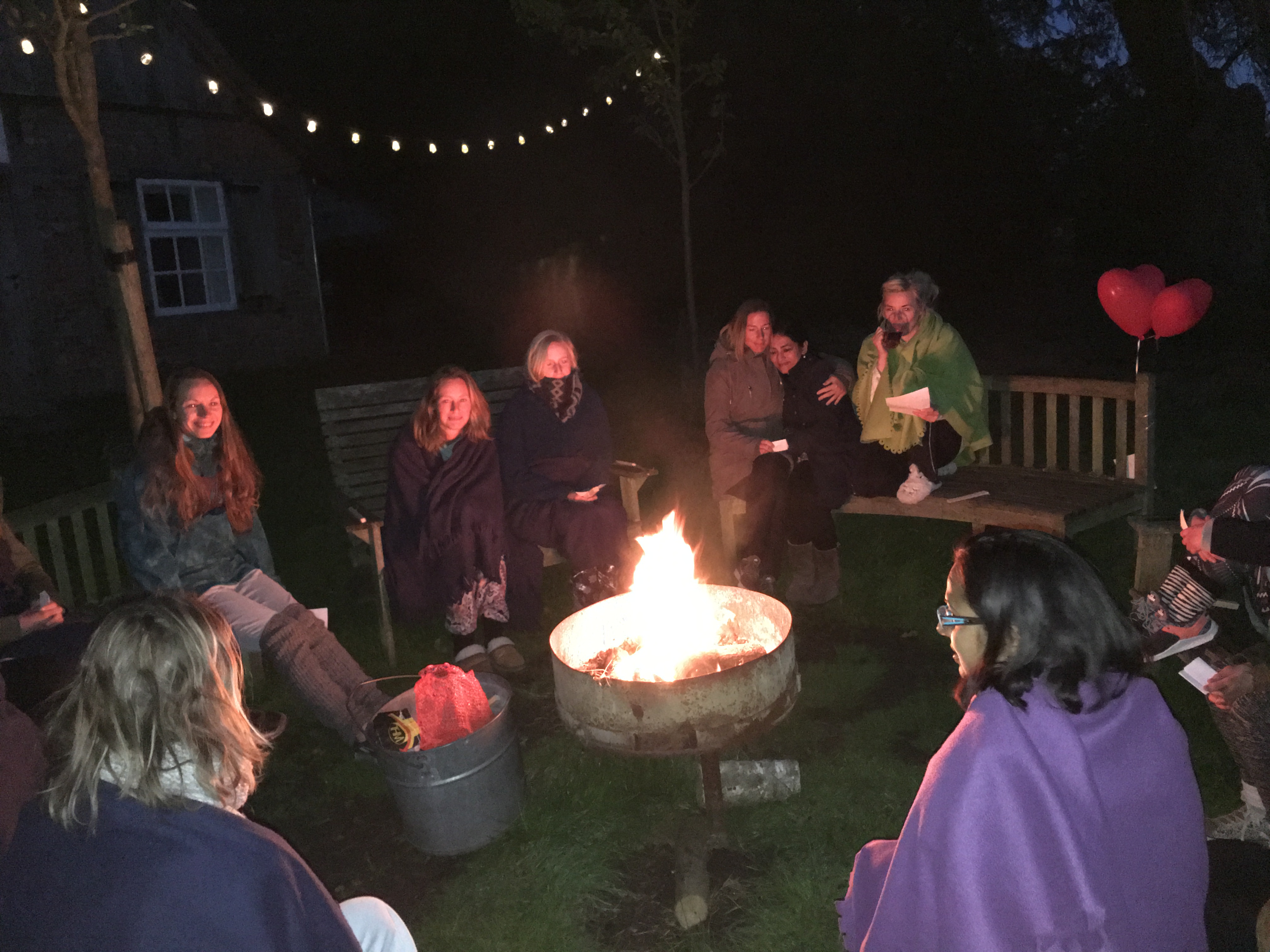 More info about the locaiton: www.drostes.nl
Price
You can share a room or choose to stay in a single bedroom.
Choose what feels best and suites you the most.
Rooms
Single Room
with  own shower, toilet shared

€395,-

Single Room
with shared shower and toilet

€355,-

Double bedroom (2 single beds)
with shared shower and toilet

€355,- p.p.

Double bedroom (1 double.bed)
with shared shower and toilet

€295,- p.p. when 2 pers 
(€ 590 when 1 pers)
---
Prices includes:
2 nights
Bedsheets and towels
Meals and drinks (Coffe, tea, water)
VAT and tourist taxes
Use of Yoga materials and props (mats, meditation cusions, blankets)
Exclusive:
For more info mail to info@saktiisha.com | 06 2882 37 61
Book online or mail to savitri@saktiisha.com