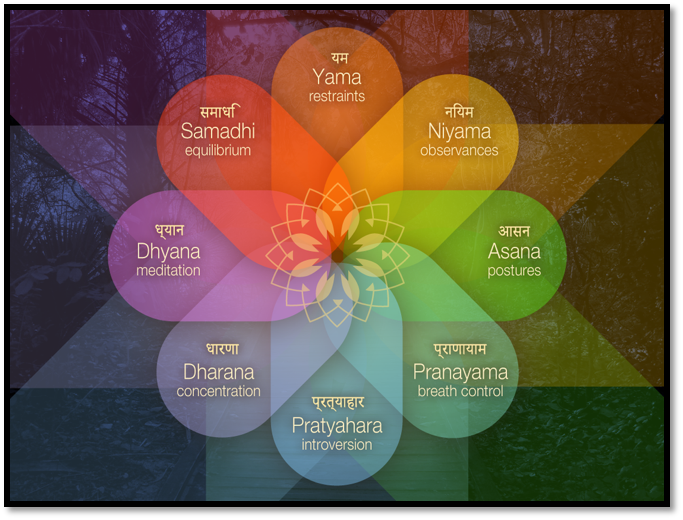 Thanks to the training I feel much better equipped to enjoy and deal with what life has in store for me.  ~ Lotte Huijsman
Een grote verschil nu is dat ik me stukken lichter voel, vrolijker, geaard, energieker, meer dankbaar voor alles, dan voordat ik aan deze opleiding begon. Het voelt echt als een transformatie. ~ Sanne Mehagnoul
De combinatie van body, mind & soul is uiteindelijk waarom ik nu weer kan wat ik doe en met het bezig zijn van deze opleiding krijg ik weer meer vertrouwen, inspiratie en bevestiging wat goed voor me is! ~ Sanne Mehagnoul
Ik zou het ook iedereen kunnen aanraden en het heeft me zoveel meer gebracht dan ik van te voren had durven dromen. ~ Sanne Mehagnoul
Yoga Personal Development training will stay in my memory forever as a precious and unforgettable experience I went through. I feel blessed because I met so many beautiful souls during this journey. I feel grateful for all the knowledge I got, for all the reflections, for all the life lessons. Now I have much more to share with others. ~ Ksenya Kulchitskaya
I found that the name for this training was chosen perfectly. It was definitely a process of personal development and I can see a lot of changes in myself after accomplishing it. ~ Ksenya Kulchitskaya
This journey has been one of many things. It has felt endlessly long and just a minute. It has been up but also lows. There has been moments of great epiphanies and questions without answers. All in all, I am so glad that I decided to take on this journey ~ Johanna Elliasson
Door het volgen van de opleiding yoga heb ik meer inzicht gekregen in de oorzaken van de problemen waar ik in het leven tegen aan ben gelopen. ~ Nathalie Willard
De cursus en de diverse huiswerkopdrachten hebben mij geleerd om een manier te vinden waardoor ik beter met die problemen kan omgaan. ~ Nathalie Willard
Het was een hele mooie reis in een bijzondere en internationale groep met heel verschillende mede cursisten. ~ Laurence van Gelderen
De cursus heeft mij rust gebracht, inspiratie en nieuwe invalshoeken.  Het sluit heel mooi aan bij alles wat ik daarvoor al heb gedaan, maar benaderd het vanuit een andere kant. ~ Laurence van Gelderen
Een pittige training, althans ik
vond de training zwaar. Maar geweldig. Een achtbaan; van het leren kennen
van het menselijke lichaam naar het ervaren van de persoonlijke
verschillen door elkaar aan te raken. Van levenslessen naar yogatheorie.
Het leren van woorden in het Sanskriet tot het zingen van mantra's (en
het wakker worden van mijn eigen gezang). Stilte.
~ monique hooft
Ik ben mijzelf behoorlijk tegen gekomen tijdens deze afgelopen periode.
Maar ik heb mijzelf ook beter leren kennen. Ik ben zachter voor mijzelf
geworden.
~ Monique Hooft
The training was meant to deepen my experience and knowledge of yoga. And that is definitely what happened. It was quite the rollercoaster. I know more about myself, gained deeper insights in my patterns and reaction.
~ Barbara Schuiling
The training brought a big change for me in discipline. I actually have some now. And it makes things so much easier.
~ Barbara Schuiling
Ik ben zo blij dat ik mezelf deze reis cadeau heb gedaan. Hier heb ik mijn hele leven profijt van. Blij dat ik ben begonnen met transformeren in plaats van de makkelijke weg te kiezen. Het heeft mijn hart geopend naar mezelf. ~ Ritu Geelhoed
Letterlijk en figuurlijk kon ik nu mijn oude leven, waar ik zo aan vasthield, loslaten.~ Ritu Geelhoed
De lessen van Savitri waren als een lied waar ik uren naar kan luisteren. Zo fijn om naar jou te luisteren en over alles vragen te kunnen stellen. Heerlijk ook zoals je altijd tijd maakte voor iedere vraag. Top hoe flexibel je was en perfect aanvoelde was de groep nodig had. We hebben alle theorie geraakt, zonder dat het een statische opleiding was met een rooster wat punt voor punt afgewerkt werd.
~ Ritu Geelhoed
I have never seen a psychologist and this course became my therapy which proves once again the power of Yoga to improve emotional health. It was a journey of uncovering personal traumas and learning to let go, finding strength to move forward with my personal goals, learning how to include necessary steps of progress into busy daily routine. It was my stepping stone to a more conscious way of living, another step of evolution in my personal growth. In fact, I see it as only the beginning of my journey, the path that is supported by the beautiful practice called yoga. ~ Julija Keslere
There are no words to describe how grateful I am to Savitri for adopting me to be my 'yoga mother'.~ Julija Keslere