with Anna Schut
Dates: Sunday 14 April
Time: 13.00-15.00
Price: eur 40,00 (per couple)
Location: saktiisha yoga centre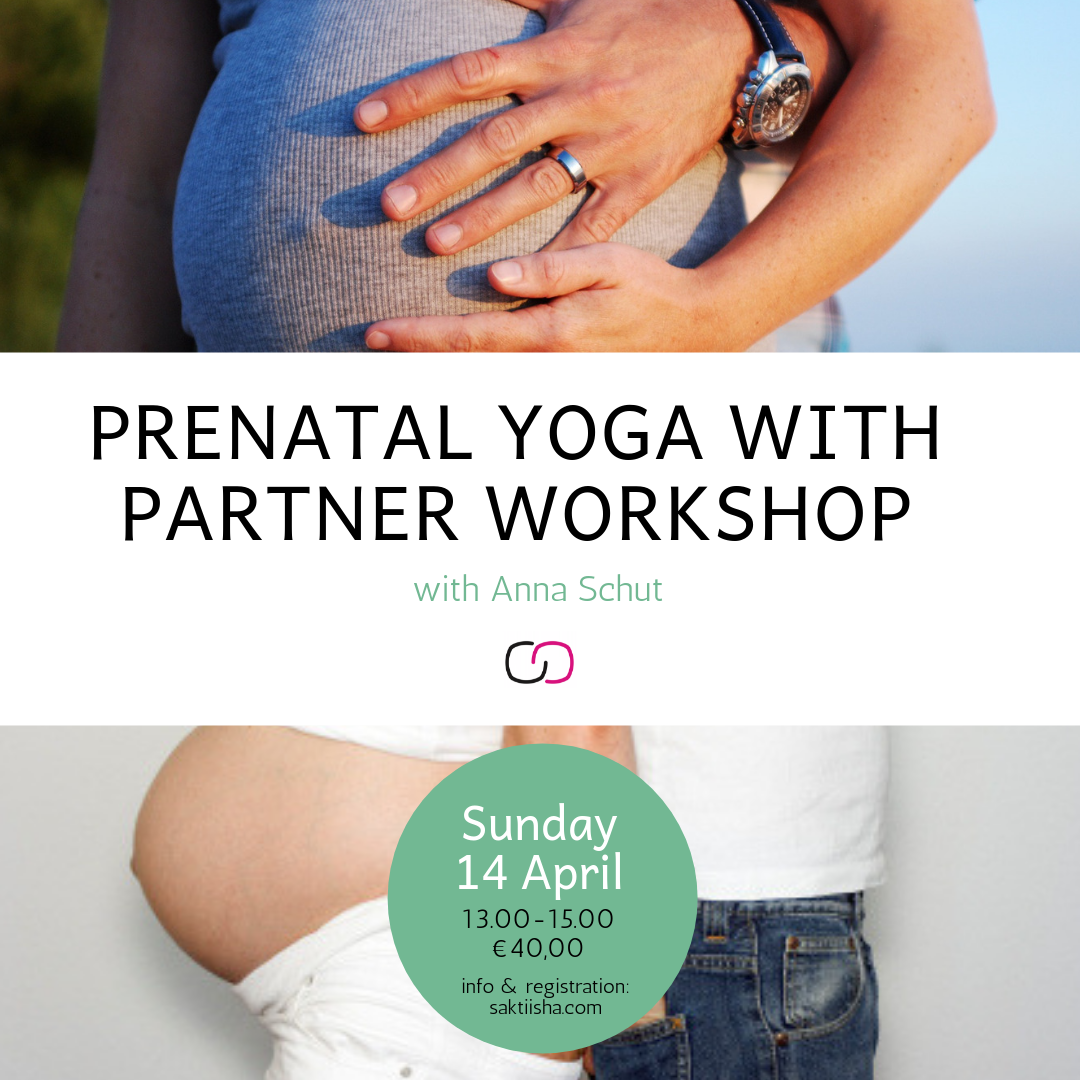 Deze workshop is bedoelt om Samen met je partner(of degene die bij jou bevalling aanwezig zal zijn) te volgen.
We oefenen:
Ademhalingsoefeningen
Contact maken met je kindje
Yoga houdingen die te gebruiken zijn tijdens de geboorte
Klanken, vrije expressies, visualisaties, affirmaties
Houdingen om de weeën op te vangen en persen op de oer manier
Massages o.a. rug, benen en voeten(neem een handdoek mee)
Voor de partner what to do or not to do!
Voorlichting met o.a. platen en pop over de bevalling
Lotusdans, weeën dans en zonnegroet
Ontspanning voor tussen de weeën
Kraamtijd, borstvoeding en evt. draagtechnieken
Welkom, een goede voorbereiding is tenslotte het halve werk.
------
This workshop is meant to followed together with your partner (or the person who will be present at your birth).
We practice:

Breathing exercises

Make contact with your child

Yoga postures that can be used during the birth

Sounds, free expressions, visualizations, affirmations

Postures to catch the contractions and press in the primal way

Massages, including back, legs and feet (bring a towel)

For the partner what to do or not to do!

Information with, among other things, records and dolls about childbirth

Lotus dance, contractions dance and sun salutation

Relaxation between the contractions

Maternity, breastfeeding and possibly. wearing techniques
Welcome, a good preparation is half the work.
Meld je hier aan/Register here