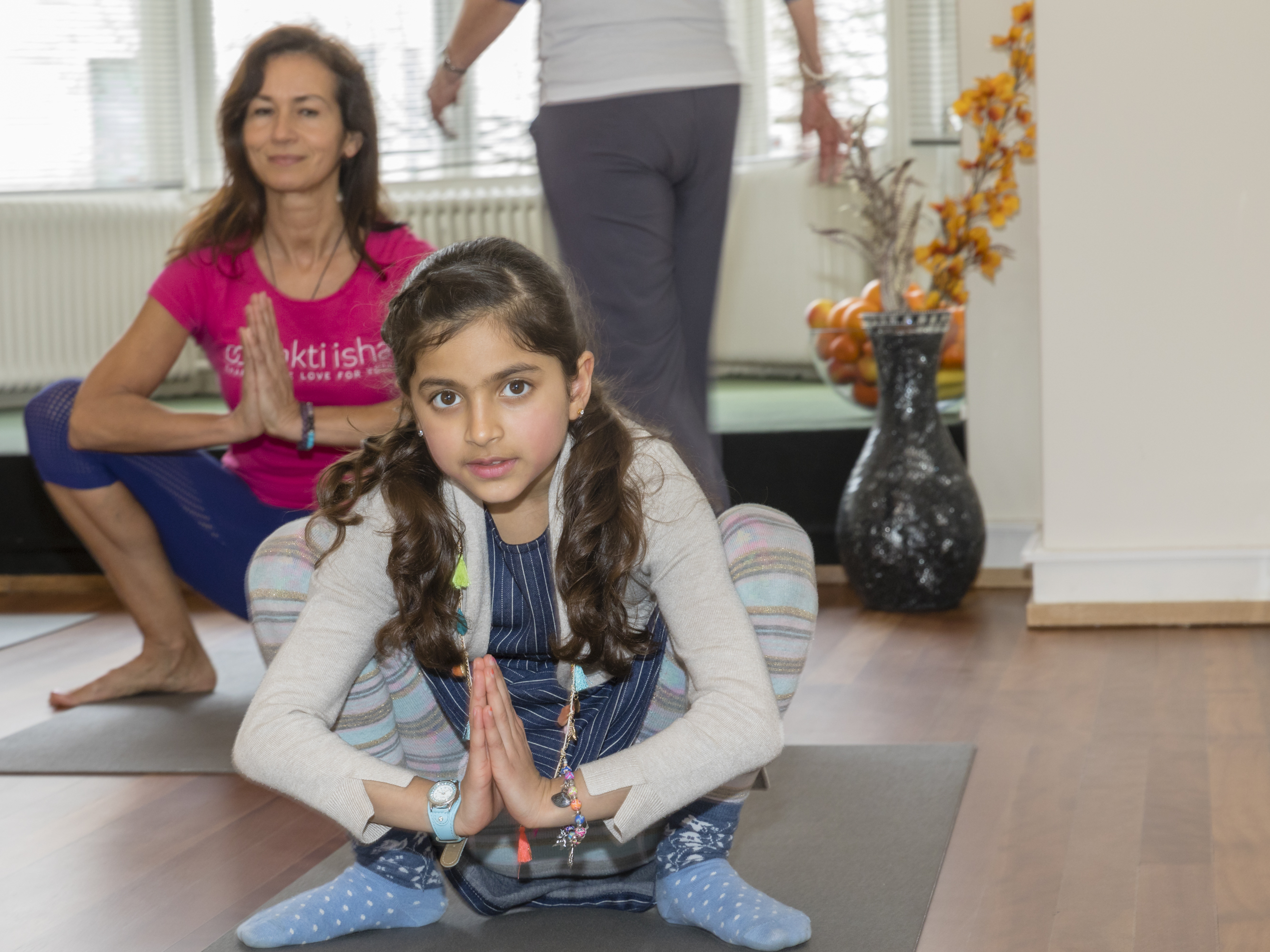 INTERNATIONAL YOGA DAY
With International Yoga Day (IYD) coming up, we thought to share with you some history about how this day came about, and how Saktiisha will be participating in it - with a post-event on June 23rd to continue celebrating the unity this day stands for.
Prime Minister of India Mr. Narendra Modi addressed the 193- member UN General Assembly on 27 September 2014, appealing to celebrate a day of Yoga internationally. He presented the view that changes in people's lifestyles and consciousness through Yoga would help to address the world's current and urgent climate situation, saying: "Yoga is an invaluable gift of India's ancient tradition. It embodies unity of mind and body; thought and action; restraint and fulfilment; harmony between man and nature; a holistic approach to health and well-being. It is not about exercise but to discover the sense of oneness with yourself, the world and the nature. By changing our lifestyle and creating consciousness, it can help us deal with climate change. Let us work towards adopting an International Yoga Day."
The UN General Assembly adopted resolution 69/131 on 11 December 2014 commemorating 21 June as the International Day Yoga Day.
"By proclaiming 21 June as the International Yoga Day, the General Assembly has recognized the holistic benefits of this timeless practice and its inherent compatibility with the principles and values of the United Nations."
–Ban Ki-Moon, United Nations Secretary-General
International Yoga Day aims to raise awareness worldwide of the benefits Yoga. On June 21st, large Yoga events around the world are open and free to everybody. The United Nations, Yoga schools, several organizations, foundations, magazines, communities, sponsors and even governments worldwide are investing their efforts and resources into this great yearly celebration. It was celebrated for the first time in 2015 and marks a landmark in the history of Yoga. The event at Rajpath (New Delhi) made two Guinness World Records: the Largest Yoga Class ever (35, 985 participants), with a number of 84 participating nations. How exciting to celebrate Union at such a large scale on the same day!
There is also something special about June 21st. This day marks the Summer solstice and is thereby the year's longest day in Northern countries of the world. From a yogic point of view, the Summer solstice denotes the transition to dakshinayana (a Sanskrit term for the six-month period between Summer solstice and Winter solstice). This day is known as a special time of the year in which sadhanas (spiritual practices) receive extra support from Mother Earth.
It is not a new thing for Yoga to be collectively celebrated across the world. Jagat Guru Dileepji Maharaj (guru, and Founder- President-CEO, Chairman of the Global Council at World Yoga Community Inc.) started a World Yoga Day movement in New York, 1999. On World Yoga Day (which took place this year on 21st of February), Yoga teachers and schools worldwide donate their time and space to a two hour Yoga class that is dedicated to human rights- meaning participants are welcome to donate money for the given cause. The class takes place exactly at 11:00-13:00 local time in each time zone, creating a 24-hour Yoga marathon around the world.
SAKTIISHA & IYD
Because IYD is a day of celebrating Union, and with there being such a wide variety of Yoga events happening in town on this day, on June 21st Saktiisha will be attending Yoga events around The Hague, joining and connecting with the local community. To continue celebrating Yoga, Saktiisha will host a post-IYD celebration on June 23rd with the yoga family to which you are all welcome! On this day, there will be a Saktiisha family potluck dinner, a mantra concert with Fantine Tho, and we will also be celebrating the grand opening of Ruben's Zen hair experience powered by Saktiisha. Join us, we would love to meet you there.
Thank you for tuning in, and until next time!
With Love,
Aldona from saktiisha yoga centre