with Savitri Sattoe
Dates: 
Every Wednesday till September 1st
Time:
10.00-11.15
Location: 
Patagonia Beach, Zwarte Pad, 2586 HP Den Haag, 06 28823761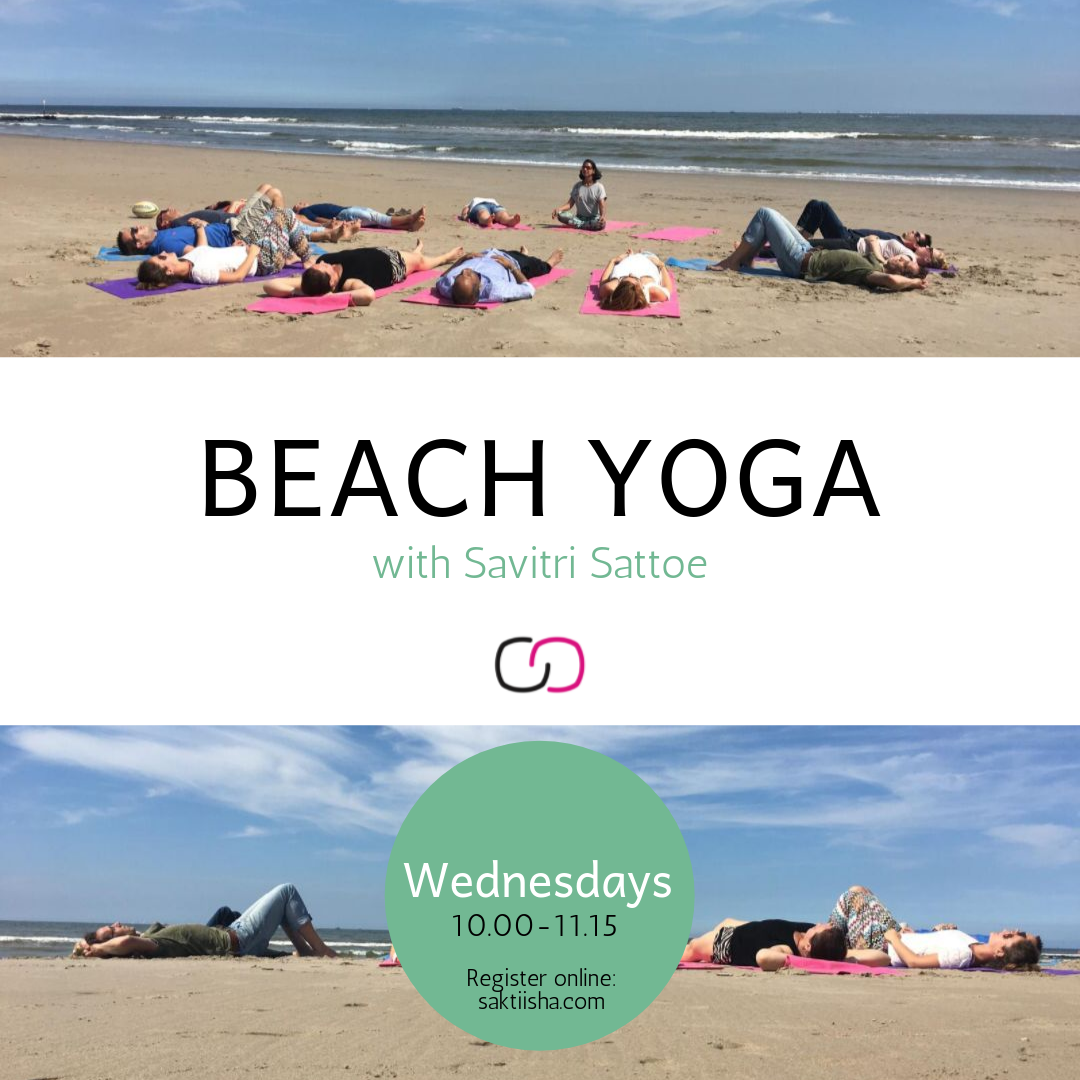 Join us this summer at Scheveningen beach and practice yoga with the sound of the waves in the background and the summer breeze in your hair. Feel the sand between your toes and experience the relaxing as well as energizing energy of the sea. You will be left feeling refreshed and rejuvented. 
Registering beforehand is obligatory.
The class will only be cancelled in case of rain.
If the weather is dry but a little fresh, dress accordingly. 
Bring along:
Yogamat
Yogatowel
Enough clothing (tip: layered clothing)
Bottle of water
---
Doe deze zomer mee op het strand van Scheveningen en beoefen yoga met het geluid van de golven op de achtergrond en de zomerbries in je haar. Voel het zand tussen je tenen en ervaar de ontspannende en energieke energie van de zee. Je voelt je achteraf verfrist en gevitaliseerd.
Registreren vooraf is verplicht. 
De les wordt alleen geannuleerd in geval van regen.
Als het weer droog is maar een beetje fris, kleed je warm genoeg aan
Locatie:
Patagonië-strand Zwarte Pad
2586 HP Den Haag 
06 28823761 
Meenemen: 
Yogamat 
Yogatowel 
Genoeg kleding (tip: laagjes kleding) 
Fles water